Large Frame Turbos
Spare Parts for Large Frame Turbochargers
South Pacific Turbochargers are committed to work in our customer's interest by providing high quality products at competitive prices. We can quote you for all types of turbocharger and its spare parts for Marine, Power Generation, Construction, Trucks, Cars, SUV's and more.
South Pacific Turbochargers Webshop is open! Here you can purchase turbochargers, tuning product, accessories and more. Visit TurboSales.co.nz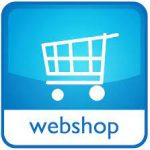 We carry many parts in stock, but if we need to source it, we have a number of global suppliers that can assist in a time critical fashion. We are in contact with most major freight companies and can offer timely logistic results at competitive rates.
Please provide a list of parts that you require and we will revert back you with pricing and availability as quickly as we can. Please provide the following information so we can accurately quote:
Vessel IMO/Plant Name
Engine Make and Model
Turbocharger model
Turbocharger Part/Serial Number
Turbocharger Specification
Parts or service required
Contact us by phone +64 3 5458506 or email service@spturbos.co.nz