Services
South Pacific Turbochargers Ltd is your one stop solution for all your turbocharger requirements. We have more than 3 decades of  turbocharger experience in the area of mechanical engineering within marine, power technology, commercial and automotive industries.
We specialise in the repair work and maintenance of all types and models of turbochargers as well as offering high quality new and refurbished spare parts.
LARGE FRAME TURBOCHARGERS – Our experienced service professionals are trained from working with Original Equipment Manufacturer for several years. We provide complete field service and workshop service, with service reports on your turbochargers to satisfy survey inspectors and your own maintenance records. Based from our fully equipped service station based centrally in New Zealand's largest deep-sea fishing port of Nelson we can mobilize quickly and efficiently.
Individual parts including gas casing, bearings and rotor assemblies and components as well as to measure the correct assembling quality of compressor wheel on the bladed shaft. Any unbalance occurred on the complete rotor assembly will be corrected in our fully equipped workshop's balancing machine by our experienced service professionals. In order to ensure the minimum residual unbalance on the complete rotor assembly by following the guidelines provided from the Original Equipment Manufacturer.
South Pacific Turbochargers NZ (2018) Ltd service Large Frame Turbochargers throughout New Zealand, Australia, the South Pacific (pending Covid-19 restrictions) and as far away as Mauritius. We can service all makes and model Large Frame Turbochargers in its location on the engine, or in our fully equipped workshop. ABB's VTR series turbochargers are the most commonly found in our area, with a range of MAN, Napier and MHI brands offering variety.
SMALL FRAME TURBOCHARGERS – South Pacific Turbochargers also offer specialised service and repair for all high-speed small frame turbochargers typically found in the inshore marine fleet, auxiliary engines, construction equipment and  the automotive and commercial industries. We supply and use only the top branded parts in the market and offer quick turnaround servicing which means less downtime for the machinery or vehicle. We are New Zealand distributors for AeroFlow Turbochargers and turbocharger accessories as well as Nelsons distributor for diesel tuning products such as piggy-back systems, throttle controllers and more through the ECU-Shop brand. Find out more on our Automotive Turbochargers page.
South Pacific Turbochargers Webshop is open! Here you can purchase turbochargers, tuning product, accessories and more. Visit TurboSales.co.nz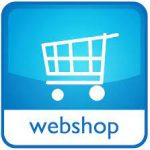 Euro Tune Services – As part of the Euro Tune Network we are now able to provide a much wider range of services. Here's a list of just some of the new services we now offer:
EGR Off
DPF Off
Start/Stop Off
AdBlue Off
NOx Off
Swirl Flaps Off
Torque Limiter Off
Catalytic Converter Off
Speed Limiter Off
Engine Tuning (not available for vehicles that have an UltraBoost Solution)
For more on any of these information please read this document by clicking here or the Euro Tune logo
Additional Services –We're proud to support our customer by providing other services which includes
Dynamic Balancing
Non – Destructive crack testing.
Materials hardness testing.
Ultrasonic thickness testing.
Media Blasting.
Turbochargers Diagnostics and Fault Analysis.
Common Rail Diesel vehicle tuning and performance.
And more…

Contact us by phone +64 3 5458506 or email service@spturbos.co.nz